Oi folks!
Just realized I've totally forgot to write a post on something I've been working on recently over here in Lithuania. So, I'm keeping my very own Kata Kiosk small business adventure going by launching a new t-shirt collection 'Yellow Green Red'.
The flag or heart shaped screen printed illustrations made of folk, traditional and modern symbols of the nation, colored it three colors matching the colors of the flag - yellow, green and red - is fun and simple, though conceptual and artsy gift idea for someone having few sentiments for this country with a hard-to-spell name. But it's my country and I love it.
Illustrations are screen-printed on 100% cotton (athletic gray) t-shirts of different sizes and models (for Men, Women, Children). And I'm especially proud to say that these t-shirts are
locally made in Vilnius, Lithuania.
So in case you've ever been to Lithuania and have warm memories about the experience, or if you know any home-sick Lithuanians abroad or children of a Lithuanian parent, you can buy these t-shirts at Kata Kiosk Etsy store and if you plan to visit Lithuania in near future as a tourist and you would like to get one of these for yourself or for someone back home, drop me a line to katakiosk (at) gmail (dot) com, so I could give you directions of the nearest stores to your place of stay over here.
LITHUANIAN FLAG SHAPE T-SHIRT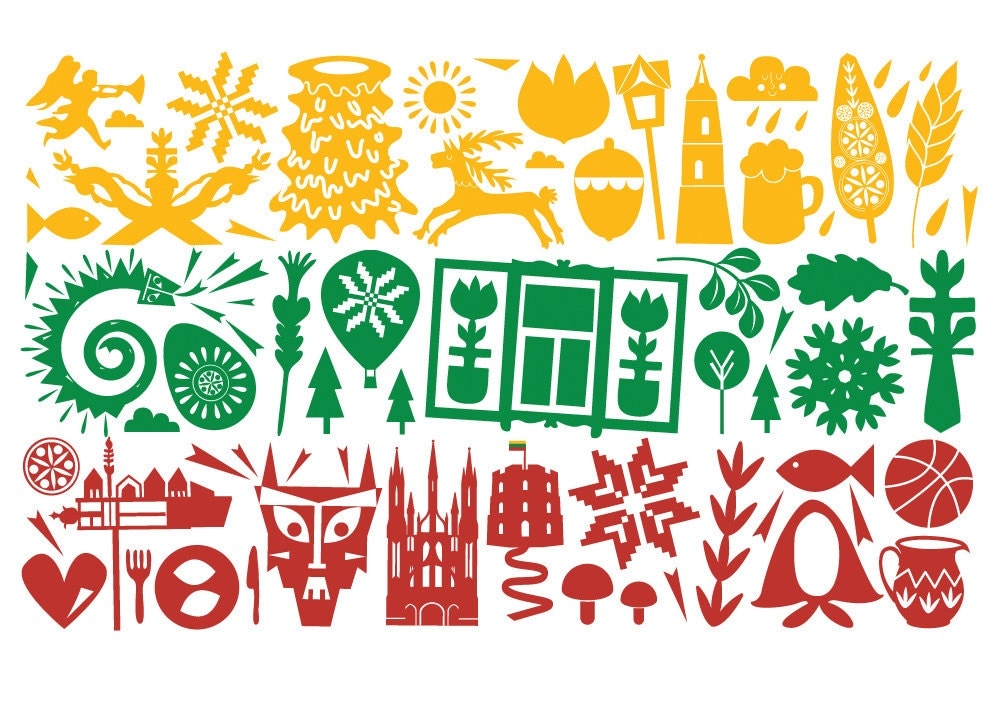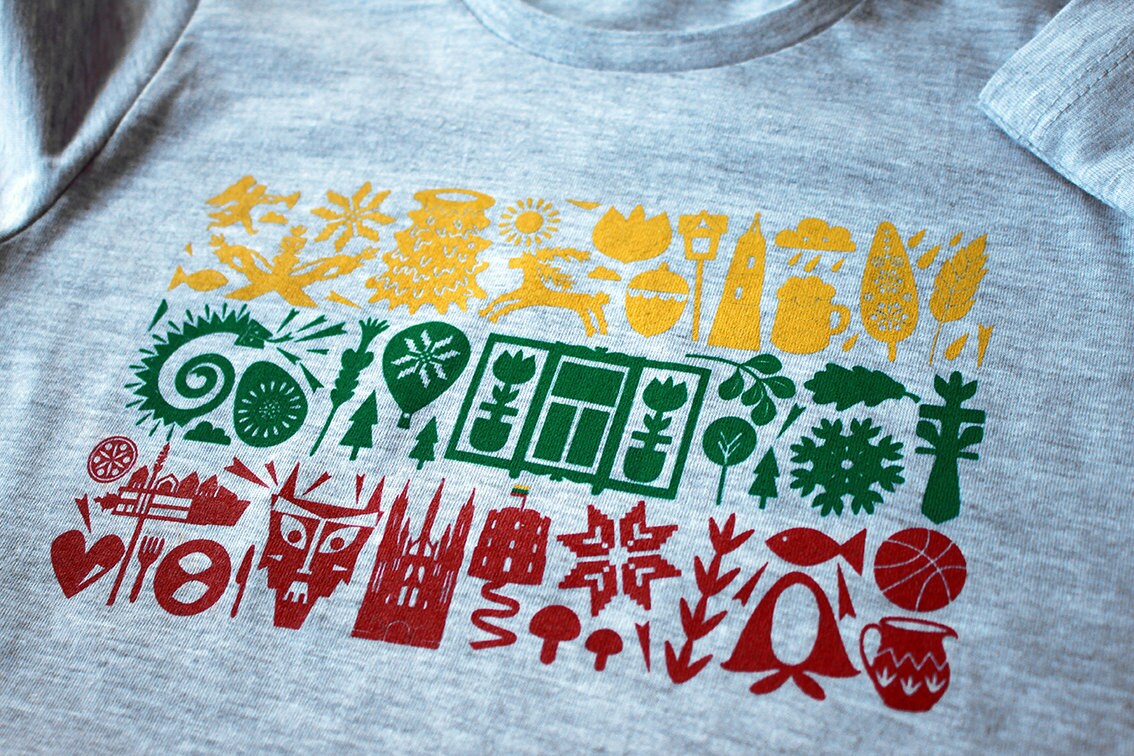 LITHUANIAN HEART SHAPE TSHIRT